I recently posted a blog (Got Clarity? Part 1) where I talked about the need for pastors to gain an accurate understanding of God, self and circumstance. I mentioned that in order to get an accurate understanding of yourself, it's helpful to have a therapist. I'll expand on that thought a bit and give two reasons why every Pastor needs a therapist.
Pastors are no different than anyone
One thing I've learned about Pastors – once you look past their exterior, they're human. Pastors deal with the same emotions, fears, and insecurities as anyone. The Bible says "the heart is deceitful above all things and desperately wicked. Who can know it?"(Jeremiah 17:9). We all need help in figuring out our heart's motivation, navigating the storms of life, and maintaining basic mental health, even if you're a pastor.
For example, I know of a church that holds an annual, county-wide Mental Health Summit. Every fall, over 500 mental health professionals and concerned community leaders from county agencies, local police departments, educators, and the faith community all come together to discuss mental health issues and the stigma that is often associated with them. From the turnout, it's clear that many in our communities, including Christians and Christian leaders, can benefit from intentionally pursuing mental health.
Pastors are very different from everyone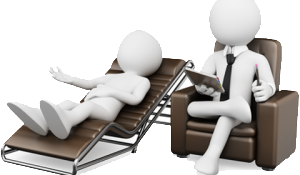 Even though in some ways, Pastors are just like everyone else, they are very different in many, many ways. The role of Pastor is extremely unique and has many distinctive characteristics that make the job unlike any other. There's a unique spiritual element that brings spiritual attack from the enemy. And there's also the perceived need to be a great preacher, compassionate counselor, strong leader, wise mentor, dynamic vision caster, eloquent communicator, Biblical theologian, and frugal financial manager. That's a lot of pressure and even though Pastors are typically very gifted, no one can do it all. Continue reading →