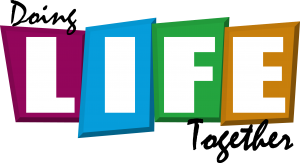 Many churches today have an emphasis on small groups. I've been involved in small groups, and have passionately promoted them in ministry since 1988. While strategies have changed over the years, some things that remain the same are the need for doing life together and the scriptures that clearly demonstrate this reality. Here are four foundational scriptures that promote Biblical community, and why it's vital for Christ followers to do life together.
Creation – Genesis 1-2
In the beginning, after each day of creation, God said, "It is good." And after the sixth day, when he created humankind, he said, "It is very good." But then God said something remarkable. He said, "It is not good for the man to be alone." Wait…what? When God and Adam enjoyed perfect harmony together in a world unspoiled by sin, when everything was "very good", God said something was "not good"?
God knew that deep down inside every human being was the need for intimate, mutually satisfying relationships. The animals God had created weren't going to suffice. Adam needed something more. So God created Eve and instituted human relationships.
The book of Genesis tells us that humans were created in God's image. God said, "Let us make man in our image, in our likeness…" (Genesis 1:27). Ever wonder who God was talking to? God, by nature, is Trinity. Father, Son, and Holy Spirit. God's very nature is relational. And since we were created in his image, we were made to be in relationships! Continue reading →