Fired. Separation. Forced resignation. Regardless of how you say it, it means the same thing. You once worked at a church. Now, suddenly, you don't.
If you find yourself in your supervisor's office and the HR director unexpectedly joins you, your heart will start to pound, you'll feel flushed, and you'll soon realize your time at the church has come to an end.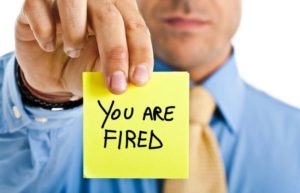 Typically, reasons are given. You'll probably disagree with most of them. Other times the much more ambiguous "no longer a good fit" explanation is offered. That's just confusing.
Being let go from a church is probably one of the most traumatic and painful things a Pastor can go through. If you find yourself in this situation, you'll undoubtedly wrestle with the financial strain of losing your job. You'll physically feel the added stress on your marriage. You'll undoubtedly question your role as a Pastor and your call to ministry.
These things probably will happen. I've wrestled with them all. More than I want to admit. Countless hours of therapy and seasons of self-reflection have helped, but by no means are a quick answer. It's a long process. Real long. And it's painful. Real painful.
Typically, there are no easy answers. I hope you never have to go through it, but if you do, here are three questions you may need to contemplate, but will not likely find answers for. Continue reading →