For years I've pondered an interesting question. If I wrote a book called How to Fail, and it became a best-seller, would that be a good thing?
In today's world, there seems to be a subconscious, relentless drive toward being successful. There are countless conferences, books and podcasts on the topic of attaining success in our work, family and social life. But there aren't a lot of resources on failure. Who wants to be a failure, right?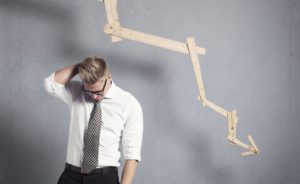 No one wants to be a failure. But failure is a reality that most people will face at one point in their lives. The truth is, even though I strive for success in all I do, I've met just as much failure, if not more. I've struggled with the "f" word (failure) in my work, ministry, and relationships. And since labeling oneself a failure can have damaging emotional effects, I want to give some hope and shed some light on the topic. Below are three thoughts to keep in mind about failure.
Failure is an event, not a person
When failure happens, it's easy to take the blame. I was raised to own up to my responsibilities and take ownership regardless of the results. But when we do that, we can often label ourselves as a failure. We need to remember that failure is an event, not a person.
Being firmly rooted in your identity in Christ is crucial as you work through failure. Your mind can easily tell you, "You're a loser. You don't deserve to succeed. You're a failure." But contrast those thoughts with the truth of scripture that says you are chosen by God. You are dearly loved. You're a redeemed child of God (1 Peter 2:9, Colossians 3:12, Ephesians 2:1-5). Continue reading →