Every year, the two days I spend attending the Willow Creek Association's Global Leadership Summit with my fellow staff members is the highlight of my year. The Summit is two amazing days filled with refreshment, recharging, learning and inspiration from top-notch leaders from the realms of business, church, activism, media and government.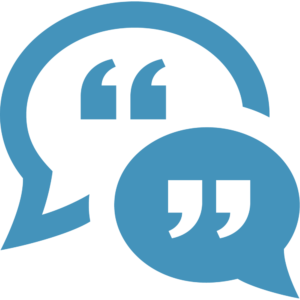 I hear so many brilliant and inspiring thoughts each year, I try to tweet them all. But, because I can't keep up, last year I wrote a blog on the 21 most unforgettable quotes from the Summit. This year is no different. Here are 21 unforgettable quotes from the 2017 Leadership Summit.
"Your organization's culture will only be as healthy as the top leader wants it to be." – Bill Hybels
"Leadership development is both the individual and organization's responsibility." – Sheryl Sandberg       
"Listen to outsiders. Outsiders aren't bound by our assumptions." – Andy Stanley
"Talent x effort = skill. Skill x effort = human achievement. Talent counts, but effort counts twice." – Angela Duckworth
 "Leadership begins with a dream. Fear silences dreams." – Gary Haugen
"Sometimes, where you are used to being is not where you belong." – Sam Adeyemi
 "We are never closer to our Creator God than when we have a creative idea." – Fredrik Haren
"The opposite of poverty is not wealth. The opposite of poverty is justice. Keep beating the drum for justice." – Bryon Stevenson
"The moment you criticize, you stop learning. When you stop learning, you stop leading." – Andy Stanley
"Give people more autonomy / freedom than you are comfortable with." – Laszlo Bock
"You learn nothing about success by studying your failures." – Marcus Buckingham
 "All leadership training can be rendered useless because of fear." – Gary Haugen
 "In your leadership you don't attract people you want. You attract the people you are." – Sam Adeyemi
 "Being the leader and leading are entirely different." – Andy Stanley
 "People don't want feedback. People want attention." – Marcus Buckingham
 "When you can't, He can." – Immaculee Ilibagiza
"Leadership is intensely personal." – Bill Hybels
"Vision is being able to see people, places and things not just the way they are, but the way they could be." – Sam Adeyemi
"Talent is nothing if you don't apply it." – Angela Duckworth
"The next generation idea won't come from the former generation." – Andy Stanley
"What might God do through me if I choose to lead without fear?" – Gary Haugen
It's one thing to read these quotes. It's another to hear them live (or via simulcast). But the best part of the Summit is to process what you hear and learn with your team. Processing these quotes and concepts will build team unity, align your team strategically, and make your ministry better. So make it a priority to attend the Summit or other conferences like it. You, your staff, and your attendees will be glad you did.